Ryan Thompson worried that Santel Communications might be pushing its luck by applying for two grants to help improve broadband connectivity for residents of the rural Mitchell area.
Thompson, the general manager and CEO of Santel, was pleasantly surprised – and greatly appreciative – when both of the cooperative's applications were approved recently as part of Gov. Kristi Noem's Connect South Dakota broadband program.
Santel will use the two grants, which total about $2 million, to fund $4 million of infrastructure improvements in under-served areas rural Davison County.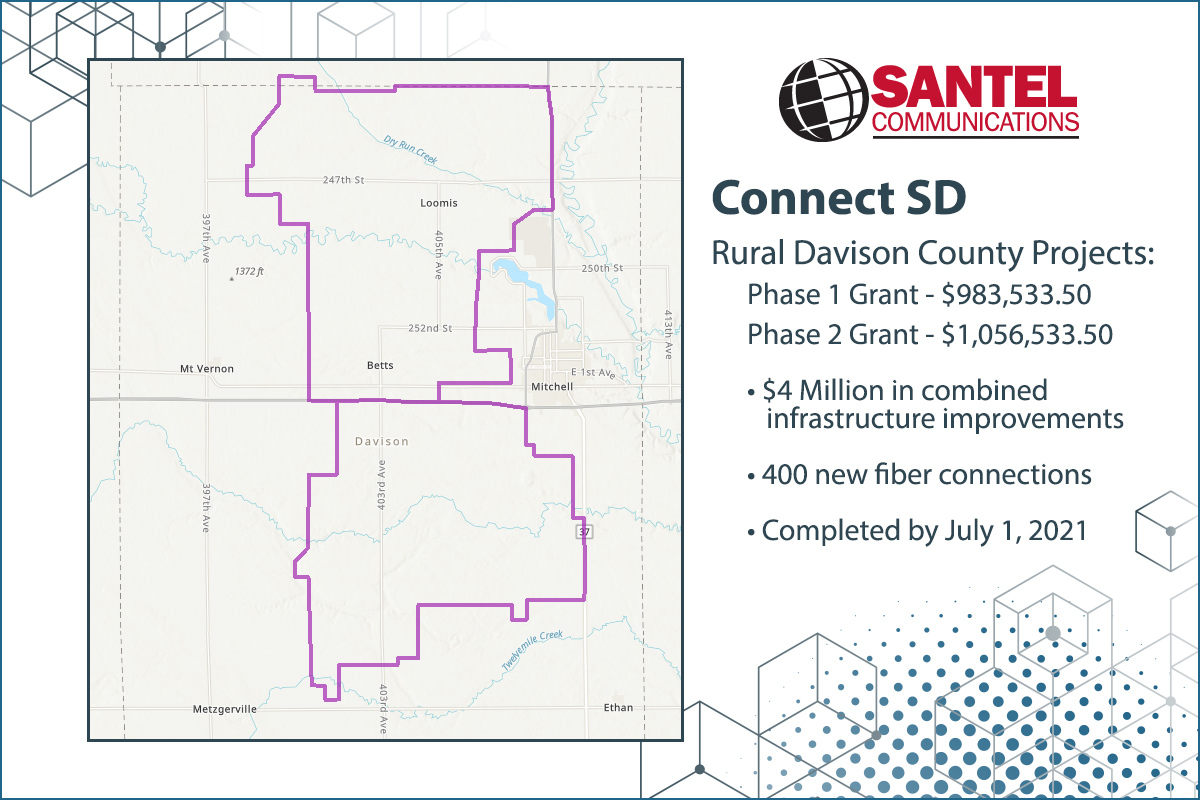 When construction is completed within the coming 12 months, about 400 locations – mostly homes – will have access to Santel's high-speed fiber connectivity. It will be a significant improvement from existing services available in the area, including wireless service from Santel and wire service from another provider.
He applauds Noem, her economic development office, and state legislators for recognizing the long-term value that good broadband infrastructure brings to rural areas. He also appreciates the creativity exercised by the state to leverage $11.5 million in grant funding into about $30 million of improvement projects.
Earlier this year, Noem and the South Dakota Legislature approved investing $5 million to help companies improve broadband services to under-served areas that are expensive to reach. The state money was combined with $6.5 million in pandemic relief funding from a federal program to more than double grant availability.
In addition to the pool of $11.5 million in grant funding, telecoms in South Dakota will invest approximately $18.5 million of their own in grant projects.
Noem announced in late June that grants had been awarded for 14 projects across South Dakota. Ten of the 14 state grants, including the two Santel received, went to telecoms affiliated with Sioux Falls-based SDN Communications.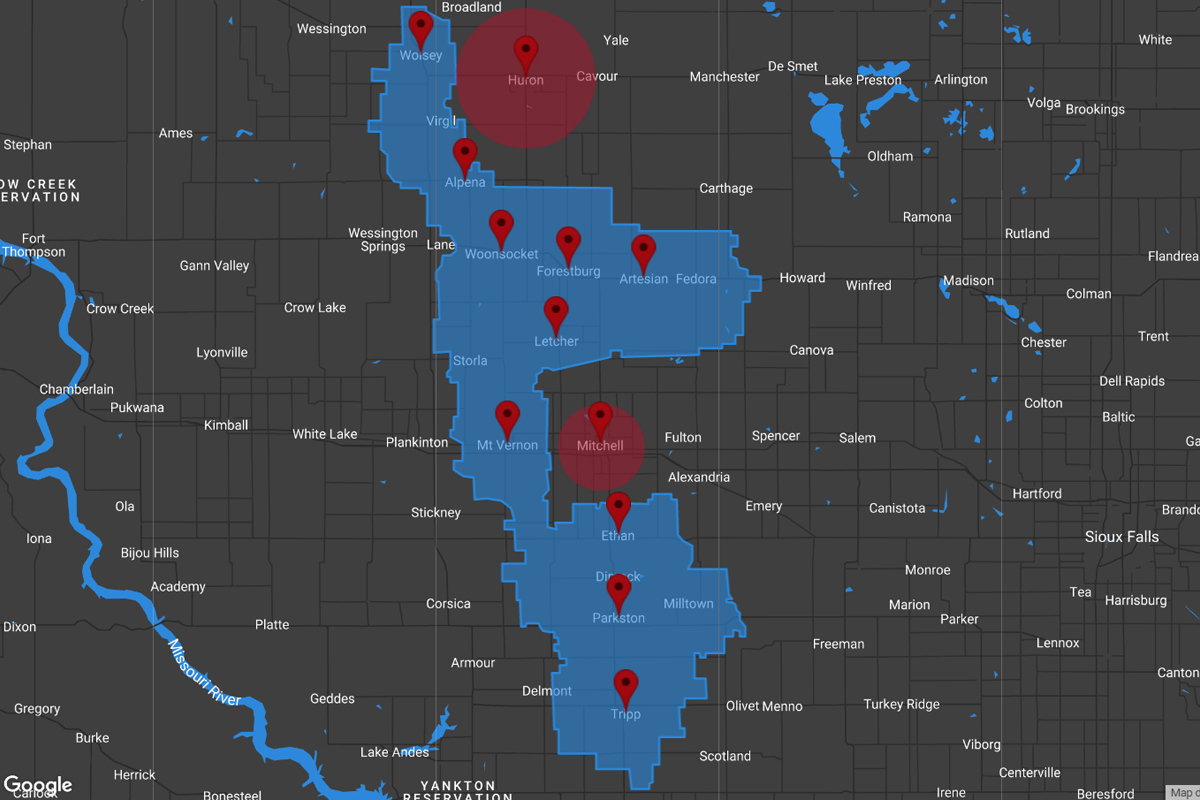 Santel, which is based in Woonsocket, serves approximately 4,000 customers. In addition to Woonsocket, the co-op serves the communities of Alpena, Artesian, Ethan, Forestburg, Letcher, Mount Vernon, Parkston, Tripp, and Wolsey, as well as rural areas around Huron and Mitchell. The company has 36 employees.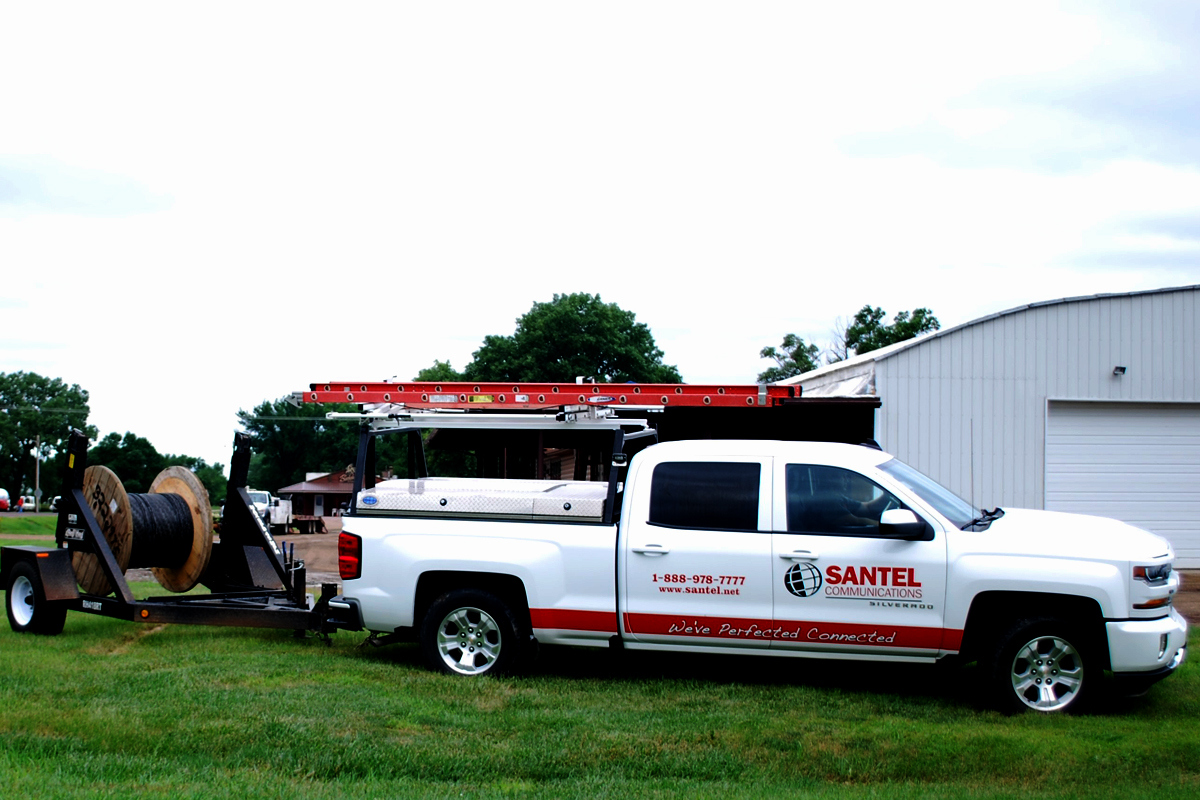 Santel is a part-owner of SDN, which has a statewide, fiber network that helps connects member companies to the rest of the world. SDN also provides business-class services to major enterprises, government agencies and wireless networks. Thompson serves on the SDN Board of Managers.
The state awarded Santel $983,533.50 for Phase I of its Rural Davison County Project, and $1,056,533.50 for Phase II of the project. Combined, that amounts to more than $2 million.
The project area includes the northern and southern parts of central Davison County. The area is bordered on three sides by Santel exchanges in Letcher, Mount Vernon and Ethan.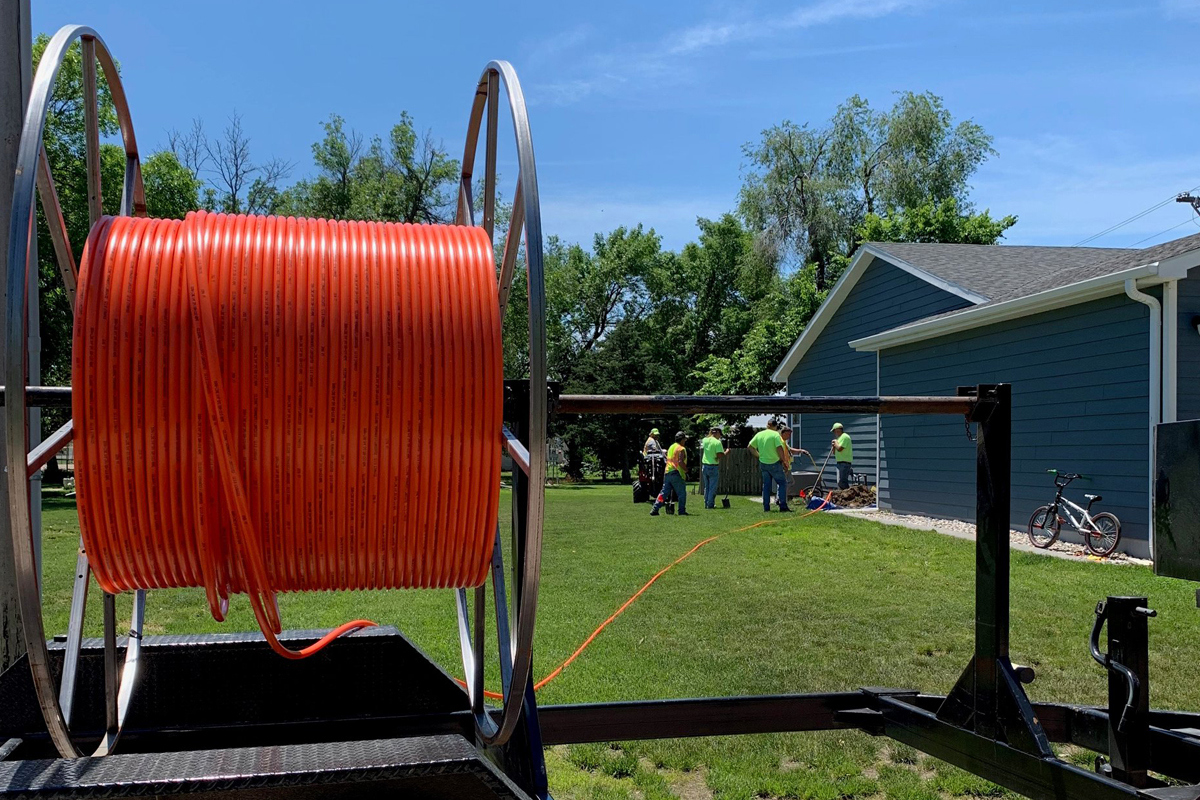 The major, new product being brought to customers will be up to a gigabit of fiber-based, internet service. Supplemental TV and phone services also might be offered.
Installation of the fiber will be finished no later than June 30, 2021, Thompson said.
Work on the grant project comes in addition to another major project underway at Santel. The co-op is several years into a $35 million project to upgrade all of its customer lines to fiber.
"We are over three-quarters done," Thompson said. "In essence, we've got one big push left for next year, and then we expect we expect to be done by late '21 or early '22."
Work this year is taking place in Ethan, Artesian, the town and rural area of Alpena, and the town and rural area of Wolsey. Parkston will be the focal point of work next year.
"We've got a lot going on, but we can see the light at the end of the tunnel," Thompson said.
Over the next 18 months, digital communications options will get better for a lot of people served by Santel.
SDN is a leader in providing business internet, private networking and cloud connectivity to businesses and organizations in communities such as Sioux Falls, Rapid City, Worthington, and the surrounding areas.